Information for Investors on Covid-19
We're closely monitoring the Coronavirus (COVID-19) situation as it develops to ensure we are in the best position to work with the Government and other key partners to support businesses as effectively as possible. 
As it becomes available, this website will be updated with the latest information and advice to support tourism businesses at this extremely difficult time. In this section you can find information on:
The latest situation update
Situation update: correct as of 17.00 18 May 2020
Daily Government press briefing
Today's press briefing was led by Dominic Raab and Jonathan Van Tam. The update focussed on a health update, testing and the update of anosmia symptoms (the loss of smell and taste) being added to the self-isolate advice. During the Q+A there was a question on camping, Van Tam said that he stands ready to give advice on this when the Government asks for it. When asked about the proposed quarantine measures for passengers arriving into the UK, Van Tam explained that there was previously quarantine advice on people arriving from Wuhan and then Italy. On the new advice he said that the virus had now spread internationally, and as we drive down our infection rate there must be action to limit inbound infection. A question from Wales asked about the divergence in advice and tourists still visiting North Wales. Raab said that there had been good cooperation between the devolved nations, and that different levels of lockdown were understandable given different R rates. He said that people need to be mindful of the different regulations in place. You can watch the full briefing here.
Nicola Sturgeon gave a press briefing today announcing that a route map for the lifting of lockdown measures in Scotland will be published on Thursday. She said the measures could begin to be lifted from 28 May. She also said that this would mean people could meet someone from another household as long as social distancing is maintained and more outdoor activities and sports like golf and fishing will also be allowed. We will share a summary of the route map on Thursday.
First Minister Arlene Foster in a briefing today has announced some easing of lockdown restrictions in Northern Ireland as part of the first step of their recovery plan. Outdoor gatherings of up to 6 will be allowed, places of worship can open for individual prayer and some outdoor activities will be permitted -  these measure are allowed but social distancing and public hygiene must be observed.
Latest Government updates
The UK Government has announced an additional £58 million to help the devolved administration in Scotland respond to the challenge of the coronavirus.
An extra £35 million to support Wales in the fight against coronavirus has been announced.
A written statement by Transport Secretary Grant Shapps has been published regarding the support funding package for Transport for London.
£35m to protect freight routes – the government has signed agreements with six operators to protect 16 routes covering the Channel, the Short Strait, the North Sea and routes between Great Britain and Northern Ireland which were previously at risk of closure due to a drop in demand as a result of coronavirus. They will now be designated as Public Service Obligation routes for a period of up to 9 weeks to prevent disruption to the flow of goods.
DCMS is currently tendering a £100,000 research project looking at the impact of Coronavirus on the UK tourism industry under different scenarios and the impact of various possible Government intervention mechanisms. The contract period is through to June 2021, although it would be hoped that the results of the research would be available before then in order to best help support tourism businesses.
The number of the Government's Coronavirus Business Support Helpline that provides advice to businesses on what support mechanisms are available has changed to 0800 998 1098.  In addition to the helpline there is also a webchat service that is available. Both are open from 9am to 6pm Monday to Friday.
New Taskforce Developing Plan to Reopen Places of Worship.  The first meeting of this Taskforce has been held, at which it was agreed to develop a plan to enable the phased and safe reopening of places of worship subject to scientific advice. At the moment Places of worship are scheduled to reopen from 4 July (similar to tourism and hospitality businesses) but it is unclear at this stage as to whether the work that is being undertaken by this group is concentrating on worshippers or includes the ability for people to visit church and cathedrals.
The Government has updated its advice and the booking process to people trying to book a charter flight in order to return to the UK as a result of Coronavirus.
A trial has launched to see if sniffer dogs could be used to detect people suffering from the virus. This research opens the possibility of maybe being able to use specially trained dogs in locations such as airports in future.
Accommodation Guidance
Following the Prime Minister's announcement on 22nd March outlining further steps to tackle the spread of COVID-19, businesses providing holiday accommodation should now take steps to close for commercial use as quickly as is safely possible. Full consideration should be given to the possible exclusions for residents that should be allowed to remain. Any decision to close should be implemented in full compliance with the social distancing guidelines.
The guidance on the closure of all non-essential businesses and premises applies to any business providing holiday accommodation including short-term lets such as hotels, hostels, bed and breakfasts, campsites, boarding houses and caravan sites.
The Government has also issued further guidance and advice for those providing hotel and other accommodation in the UK. An exception has been made for key workers, who can continue to stay in hotels or similar where required, and for people living in these premises as interim abodes whilst their primary residence is unavailable. Where people live permanently in caravan parks, or are staying in caravan parks as interim abodes where their primary residence is not available, they may also continue to do so.
Hotels and accommodation providers that are remaining open to house key workers, vulnerable groups and other exempted groups will still be able to serve food, subject to the social distancing guidelines (for example by providing a takeaway service, 'grab and go' service or room service).
Where hotels, hostels, and B&Bs are providing rooms to support homeless people, through arrangements with local authorities and other public bodies, they should remain open.
Those attending a funeral will be able to use hotels when returning home would be impractical.
Hotels are allowed to host blood donation sessions.
Restaurants and catering outlets providing takeaway or delivery services can remain open.
Where hotels, hostels, and B&Bs are providing rooms to support homeless people, through arrangements with local authorities and other public bodies, they should remain open
A Letter from the Minister for Local Government and Homelessness, Luke Hall, to hotel chief executives regarding the exemption for hotels, hostels and B&Bs to open so as to offer accommodation to support key workers and vulnerable people was sent on 24th March.
Further useful guidance and advice to ensure the safety of your staff and guests can be found here:
Guidance for businesses offering takeaway or delivery
Temporary measures so that pubs and restaurants can operate as hot food takeaways to serve people having to stay at home:
Relaxation of planning measures will be introduced as soon as possible and will apply for a limited period 
Currently planning permission is required for businesses to carry out this change
The measures will apply to hot food and drinks. Serving alcoholic drinks will continue to be subject to existing licensing laws.
Permitted development rights allow movement between one use class and another for example from a restaurant (A3) to a shop (A1) without planning permission.
The government will introduce a time-limited development right through secondary legislation (negative SI) to allow the temporary change of use of a pub (A4 - drinking establishment) and a restaurant (A3 - restaurants and cafes) to a hot-food take away for a period of up to 12 months
Businesses will need to let local planning teams know when this starts and ends.
Further advice for food businesses is available here. Specifically around takeaways and businesses offering a pick up service it advises:
no orders should be taken in person on the premises - this should be communicated to customers by appropriate means such as signage
businesses should therefore only take orders online or by telephone
customers could have staggered collection times - customers should be discouraged from entering the premises until their order is ready
customers arriving without having already placed an order should be encouraged to leave the premises to place their order by telephone or online, and to return at a designated time for collection
customers whose orders are ready should enter one at a time to collect orders and make payments
businesses should discourage crowding outside the premises. Where possible, use queue management systems to maintain the 2 metres separation
Transport Information
Some train operators will be running reduced timetables across several routes due to COVID-19 Please check with individual train operators:

Govia Thameslink Railway (GTR)
Govia Thameslink Railway (GTR), which operates Southern, Thameslink, Great Northern and Gatwick Express, has today announced that it will move to a revised train timetable as the rail industry works together to manage and protect services for key workers.


Following a Government announcement that there will be a gradual reduction in train services across the country, GTR will introduce a reduced service on Monday 23 March. This will be followed by a further reduced timetable on Monday 30 March.


It is possible that further changes to services may be required at short notice. Passengers should check for the latest updates on the National Rail Enquiries website before travelling.
Sector Representation and Monitoring
Visit Herts sits on the Tourism Industry Emergency Response Group (TIER) which currently holds weekly dial-in meetings with Government. This provides an important conduit for information from Government but also an opportunity to feed in performance and impact data directly to Ministers.
To feed into this group, we are tracking the impact on the sector by monitoring, closures, cancellations, reduction in footfall and forward bookings. Thank you to everyone who has been providing data to the team about this, please continue to send any relevant business updates to alanna.kite@visitherts.co.uk. We are also monitoring performance through our monthly business barometer which you can sign up to here.
You can read the statement we issued on 17th March 2020 here.
The Professional Association for Self-Caterers UK is sharing regular COVID-19 updates and advice for self-catering businesses including Government information and support, deferring bookings and other tips. Businesses can sign-up to their newsletter on the PASC website.
ABTA is calling for industry-wide action to 'Save Future Travel'. Individuals and businesses can get involved by visiting savefuturetravel.co.uk and emailing their local MP to highlight industry asks. The online system is automated so it's very easy and quick to use. ABTA also want supporters to use social media to contact their local MPs and Government Ministers using #savefuturetravel and calling for action.
Tourism Alliance, The British Holiday & Home Parks Association and UKHospitality have been leading a new social media campaign to #ProtectTourismJobs. The campaign is to raise awareness and give a voice to tourism businesses and professionals who are suffering due to COVID-19. Key areas that are being focussed on include helping ensure seasonal workers are included in the furlough scheme, broadening the furlough scheme to include essential maintenance and security staff and making sure businesses survive the winter period. You can join the conversation on twitter using #ProtectTourismJobs
VisitBritain/VisitEngland has sent an open letter of support to the international events sector to show unity to the industry as it grapples with the COVID-19 crisis. The #StrongerTogether campaign shares the message that the UK is ready to support them and the industry's recovery, and ready to welcome their events to the UK when the time is right. The UK business events industry are encouraged to get involved and join the conversation, a video asset can be downloaded to share on your own social media channels.To download the video and find out more visit the VisitBritain.org website.
UK Event businesses are encouraged to participate in a COVID-19 survey which will assist in recovery for the events industry. The survey is being run by The Business Visits and Events Partnership the results of the survey will be shared with the Events Industry Board and DCMS.
The Events Industry Forum (EIF), Business Visits and Events Partnership (BVEP) and the production Services Association (PSA) ran a survey between 3-7 April 2020.  The survey showed that "60% of the UK's event industry's supplier base is facing collapse within three months, unless event businesses receive further support from the Government".
The United Nations World Tourism Organisation (UNWTO) has recently released an impact assessment of the outbreak on international tourism, estimating that international tourist arrivals could decline by 20% to 30% in 2020 and has called for urgent and strong support to help the global tourism sector. Read more about key messages, forecast figures and pressure points on the road to recovery. Impact Assessment 
The #RaiseTheBar campaign is calling on the Government to amend the Retail, Hospitality and leisure grant by raising the rateable value threshold from £51,000 to £150,000, allowing more businesses in the sector to benefit from the support.  Visit their website to sign the petition.
The Night Time Industries Association has launched #TheBigFreeze campaign asking the Government to freeze loans/mortgages to allow landlords to give leaseholders rent free periods during the crisis.  You'll find more information, including a sample letter for your MP here.

 
Financial Support for Businesses
Tourism and hospitality businesses have been some of the hardest hit by the COVID-19 outbreak and Visit Herts, along with colleagues from across the tourism and hospitality sector, have been ensuring that the impact on the sector and needs of our businesses are effectively communicated to Government to support our vital sector, to preserve jobs, the economy and future growth. In response the Chancellor announced a package of measures, the headlines of which are set out in detail on our coronavirus business funding and support for tourism businesses page.
We will update this page with the latest information on how to access the funding and financial support announced by the government and other organisations.
Other useful resources
In addition to this, we are also collating any other useful resources and information for businesses to access including free webinars, advice and training offered by other organisations, which can be accessed here. 
Communicating with businesses
Although the Visit Herts team are now working remotely, we will be increasing the number of communications going out to businesses and continuing with meetings, forums and events virtually by video conferencing, webinars and videos. You can still contact any member of the team by email or phone but for general enquiries, please contact enquiries@visitherts.co.uk
We have also launched a new Linkedin Forum for Herts Tourism and Hospitality businesses to share updates, ask questions and support each other. Anyone can request to join here.
Keep in touch by:
Checking updates on this page which will be updated regularly

Looking out for our regular newsletters. If you're not receiving our emails you can sign up here
Joining our new Linkedin group
Following us on Twitter
Following us on Linkedin
ALVA press release
ALVA have issued a positive press release highlighting how 'The UK's top visitor attractions may be closed but they're open online to the world, millions of online visitors are creating their own 'UK tourism must-visit list' of places to visit when attractions re-open their doors.' Follow the link to read more
Join VisitBritain/VisitEngland's marketing response
VisitBritain/VisitEngland has launched a social marketing campaign to keep Britain top of visitors' minds during international and UK travel bans. The campaign aims to share inspirational content based on popular British culture such as recipes, TV and film shows, literature and more, for people to enjoy in their own homes. Find out how to get involved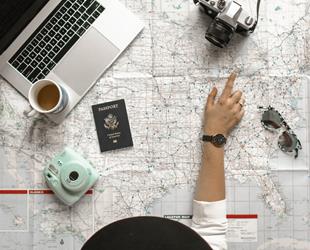 Keeping the wheels spinning
We've pulled together the top six trends that we expect to see in the tourism industry as a result...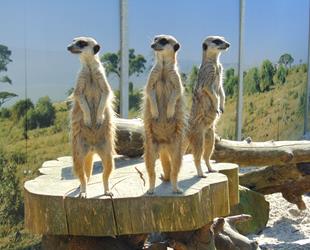 Is it the weekend?
This weekend was supposed to be our Big Weekend. Thanks to Covid-19 it is going to be a lot smaller...