What is Herts Big Weekend?
The Herts Big Weekend forms part of the national English Tourism Week celebrations and helps to promote Hertfordshire to the wider world through the county's biggest advocates - its residents.
The Herts Big Weekend 2019 took place on 6th and 7th April, offering residents in Hertfordshire the chance to win FREE tickets and days out to attractions across the county.
KEY DATES
25th January 2019 - You must ensure all your online listing – including ticket offers, your attraction information and images are up to date by this date
21st February 2019 – Public ballot for tickets opens
18th February - 17th March 2019 - Publicity drive from Visit Herts and participating attractions
17th March 2019 – Public ballot closes
18th March 2019 - Winners are informed
18th March 2019 - Returned tickets are added to the website
24th March 2019 - All returns are finalised
25th March 2019 - Final list of winners are accessible via the CMS
6th and 7th April 2019 - Big Weekend takes place
Key Information
Please help promote the Big Weekend on your website or blog, just include the following information:
Register for tickets at www.hertsbigweekend.co.uk
Two tickets per household will be allocated by ballot to the lucky winners, although some family tickets will be available as well.
The event is organised by Visit Herts
The aim of Big Weekend is to encourage local residents to discover and experience the many wonderful attractions and activities available in their home county – and to spread the word to others.
Big Weekend takes place during national English Tourism Week
Twitter / Facebook / Instagram
Include a link to www.hertsbigweekend.co.uk
Tag @VisitHertsUK
Use #HertsBigWeekend
Sample tweets and further information can be found in the Herts Big Weekend Business Toolkit
Press Releases & Information
If you have any PR queries around Herts Big Weekend, please contact Lana at Visit Herts on lana.crouch@visitherts.co.uk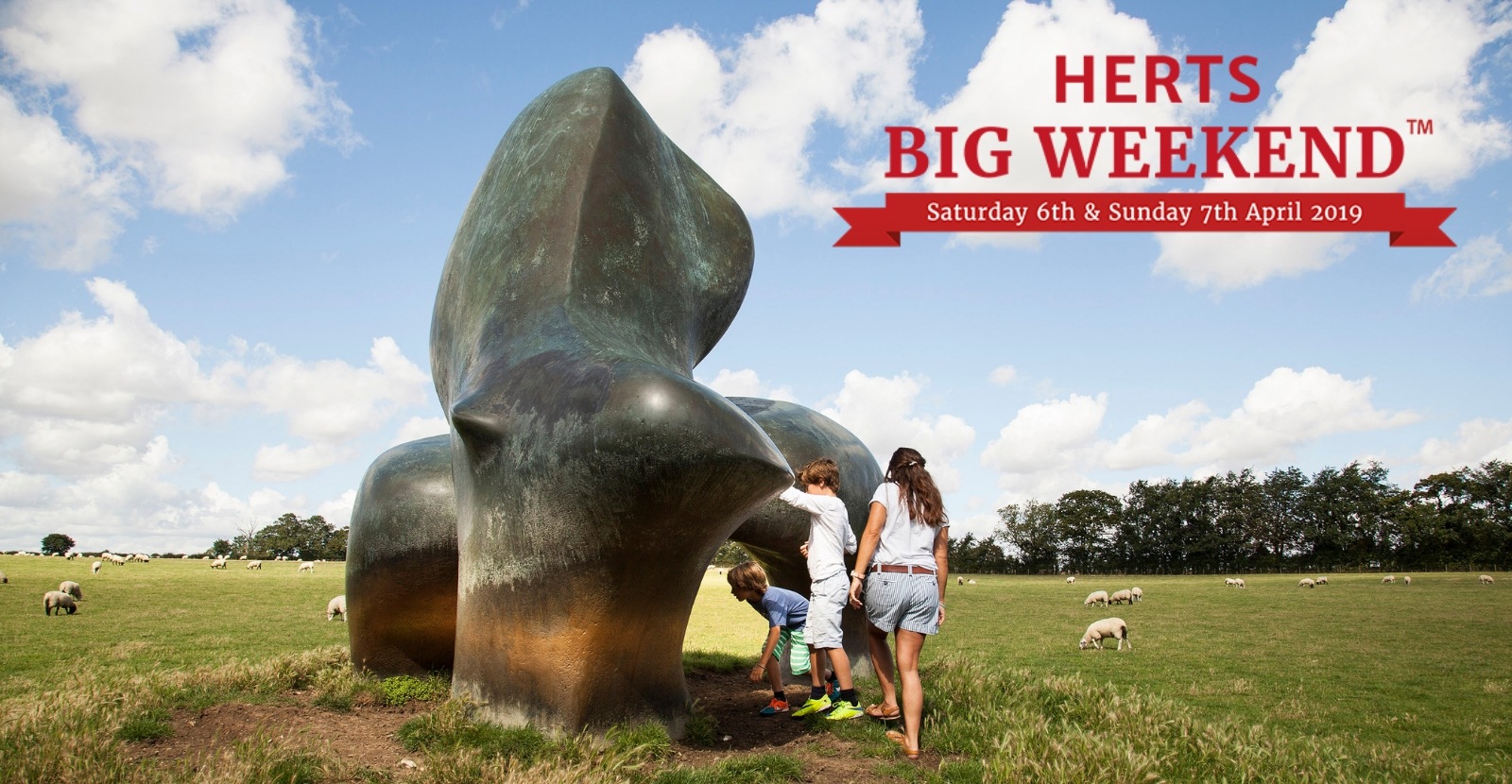 As well as regular press activity, the Herts Big Weekend is also promoted heavily across our social media channels. Follow us on Twitter, Facebook and Instagram to see more.